A calm summer thought
I'm a big fan of Yogi Soothing Caramel Bedtime Tea. (Be forewarned: It's not everyone's cup of tea, but I think it's delicious.) One of the things I love about it, in addition to its flavor and its soothing nature, is the words of wisdom on each teabag. I haven't had any other types of Yogi tea, but I assume all their teas have wise tea tags.
This one caught my eye: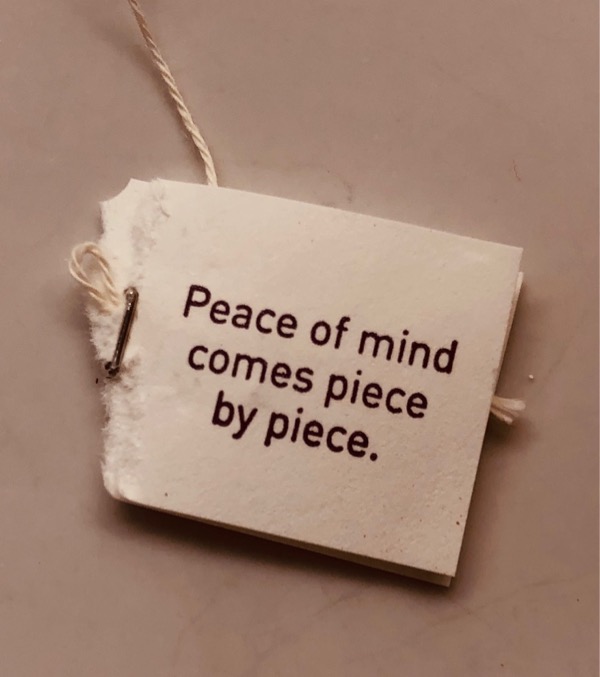 Being owner of Peace of Mind Organizing, I naturally love any mention of peace of mind. (It's so important!) And of course, I'm all about breaking things down into small steps and making incremental progress toward your goal. So the message on this tea tag really resonated with me. I hope it touches you too.