An extra hour on Sunday!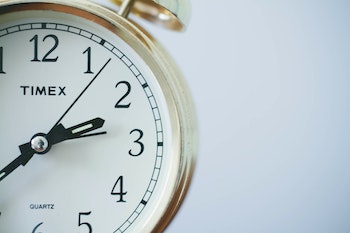 In the U.S., we gain an hour on Sunday as Daylight Savings Time (finally) ends. I always love this day because we're given the gift of an extra hour. Back in the day, before clocks automatically set themselves, I made a point of turning the clock back after I woke on Sunday (rather than before bed), so I could actually experience gaining an hour. Nowadays, I settle for planning ahead about how I'll use the hour.
For me, this year, my plan is to use the extra hour doing genealogy research. I will have just finished with a 30 × 30 challenge on my genealogy blog, Organize Your Family History, and mindfully using that extra hour for genealogy research will help keep the momentum I gained in October going.
How about you? Do you have plans for your extra hour? It might be fun to give it some thought. Whatever you decide to do, I encourage you to consider doing something for yourself, if possible. Maybe some sort of self care. Or a phone (or Zoom) conversation with a friend you haven't seen in awhile. I hope you enjoy your extra hour!
Photo by Sonja Langford on Unsplash
Tagged with: self care, time management