Better living through Elfa
As I've blogged about before, I'm a knitter and I love organizing all my knitting stuff. There's yarn, needles, notions, patterns. They fall into nice categories and they're pretty. So they're fun to organize.
For the longest time, I used pop-up cubes to organize various categories of yarn. Here's a picture of one of mine.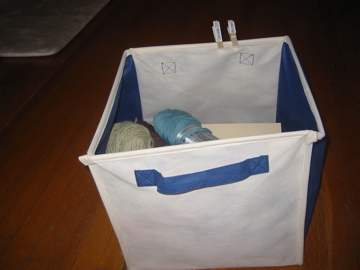 I used to use these cubes to store my yarn
They worked pretty well, but they also looked kind of messy on the floor, since I had about six of them. To organize my straight knitting needles, I used an over-the-door shoe organizer: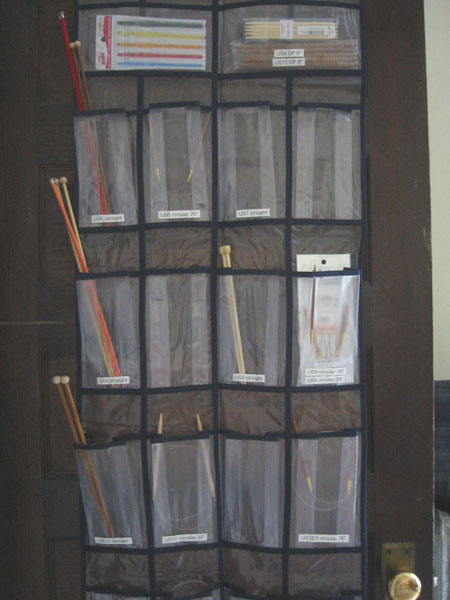 And I used project bags to organize my works in progress: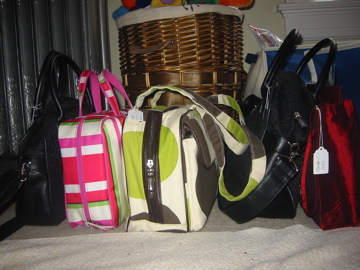 My works in progress
All that was functional, if not terribly beautiful. When I decided to repurpose a room in my house as a second home office, I decided to reorganize my knitting stuff and move it into the room. This allowed me to scratch a long-standing itch: it gave me a reason to buy Elfa.
As you may know, Elfa is the closet-organizing system exclusively available at the Container Store. Among the Elfa offerings are drawer systems. Pretty drawer systems in which drawers glide effortlessly on runners. Functional, adaptable drawer systems that are highly customizable.
It took me awhile to decide exactly what I wanted, but decide I did. Last week I purchased it. And in a matter of about an hour I had it all set up and organized. It's a beautiful thing to behold: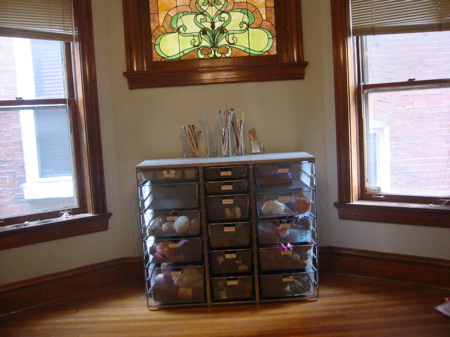 All my yarn and supplies are in one place!
For you knitters, tomorrow I'll write about the categories I chose to organize my yarn and how I organized my needles and works in progress.
The room itself is still a work in progress—I need to assemble the IKEA furniture I purchased on Friday (much more daunting than Elfa), and organize all the contents. But for the moment, I can walk through the room and gaze at my knitting Elfa station with extreme satisfaction.
Tagged with: knitting, knitting needles, wips, yarn