It's that time of year again: the annual Elfa sale!
The more I use the Container Store's Elfa shelving and drawer system, the more I like it. I use Elfa drawers in my home to organize my yarn collection. I also have an Elfa office in a closet. I've also had the pleasure of working with Elfa designers to design closet and drawer systems for my clients. Recently, we created a wonderful Elfa desk for my client's young daughter, who is an artist. It stores all her art supplies and gives her a great working surface upon which to create.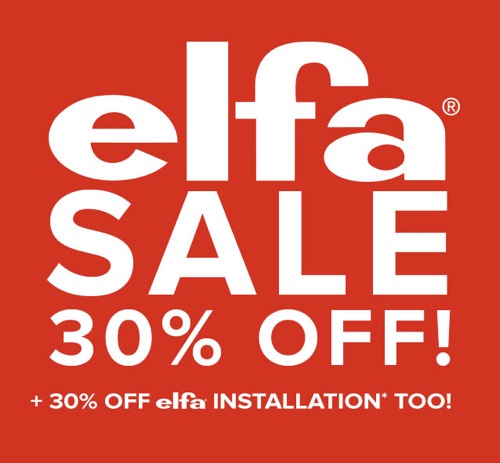 Right now is a great time to buy Elfa because they're having their annual sale. All Elfa components are 30 percent off, as is Elfa installation. For many people, Elfa is easy to put together. But if you're having a closet system put in, going with their installation service is a nice perk.
This sale usually goes until about Valentine's Day. You can design your closet or storage space online or, if you're in a city with a Container Store, take your measurements into the store and work with an Elfa designer. Here in St. Louis, I've had many great experiences working with Elfa designers.
Tagged with: container store, elfa, organizing products