It's the annual Elfa sale!
Every year, from just before Christmas to about Valentine's Day, the Container Store has a sale on Elfa, their shelving/drawer system. That means that right now you can get 30 percent off on Elfa and on Elfa installation.
I recommend Elfa to clients all the time. Just last week, I worked with an Elfa designer to create a great Elfa drawer system for a client to store art supplies and toys and another for office supplies. This summer and fall, I helped clients establish fantastic Elfa Utility organizing systems in their garages.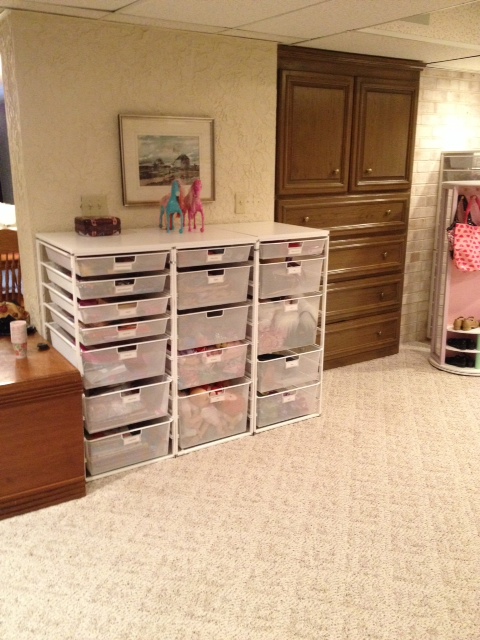 We set up this Elfa drawer unit to store my client's kids' craft supplies and toys
I also love Elfa in my own home. I have a closet in my office and I use it to store my yarn stash. (I used an Office in a Closet kit for the office closet and a bank of mesh drawers for the yarn and knitting supplies.) I also have (count 'em) three Elfa Mesh File Carts.
Elfa is a high-quality product, but it's not inexpensive. But at 30 percent off, it becomes much more affordable. If you've been pondering some Elfa, now's the time to act!!
Tagged with: container store, elfa, organizing products