Latest knitting project
These days, I'm spending less leisure time knitting and more time practicing hand lettering (and writing postcards to voters. But when my friend told me her daughter was pregnant with her first child, I just had to pull out my needles and knit my favorite go-to baby gift: the Harry Bear teddy bear, a free pattern from Berroco.
I have a small stash of Berroco Chinchilla yarn. It's discontinued, but I love how it knits up into this bear, so I bought some from folks on Ravelry a few years back. It was fun and easy to knit this bear and for the first time I embroidered the face myself. (I usually have a friend help with that.) I kept the facial expression subtle, to say the least.
Here's a photo of the sweet little bear. It was a well received gift and I enjoyed giving it!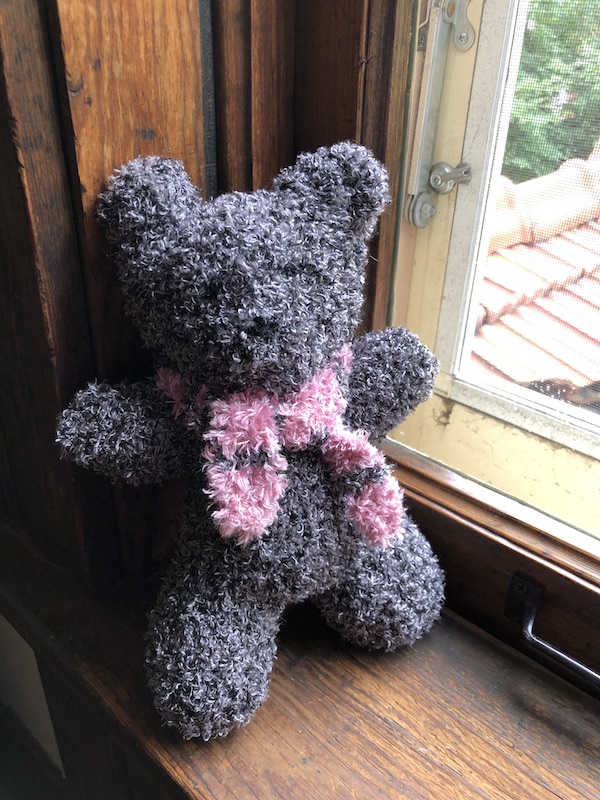 Tagged with: knitting, ravelry, yarn