November tiny projects challenge: Day 5
Okay, I realize it's December, but I didn't manage to finish my five tiny projects in November. Today is my fifth and final tiny project of this challenge. It's the top drawer of the desk we call our household desk. I declutter it every decade or so. And today when I opened it I realized it was ripe for a tiny project challenge.
At the risk of embarrassing myself, here's the before picture, taken at 3:41 pm.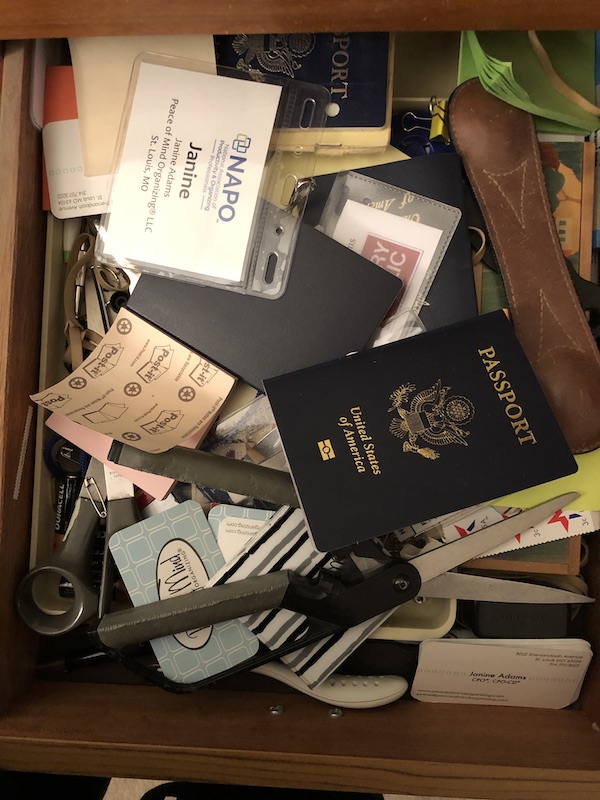 You'd never know it, but there's a drawer organizer hiding underneath all that stuff.
I emptied the drawer, sorting as I went along. (That's my modus operandi.) The abundance of dried-out rubber bands went straight to the trash, as did icky paper clips and so forth. I had a handful of items I put aside for donation and a few (like business cards and a bunch of sticky notes) I brought downstairs where they are more appropriately stored in my office. I can't seem to let go of expired passports, so I moved my collection of four passports into a different drawer in the household desk.
Only 25 minutes later, I was finished. Once again, I'm bowled over by the benefits of focusing on a tiny space for 30 minutes or less. Here's the after shot: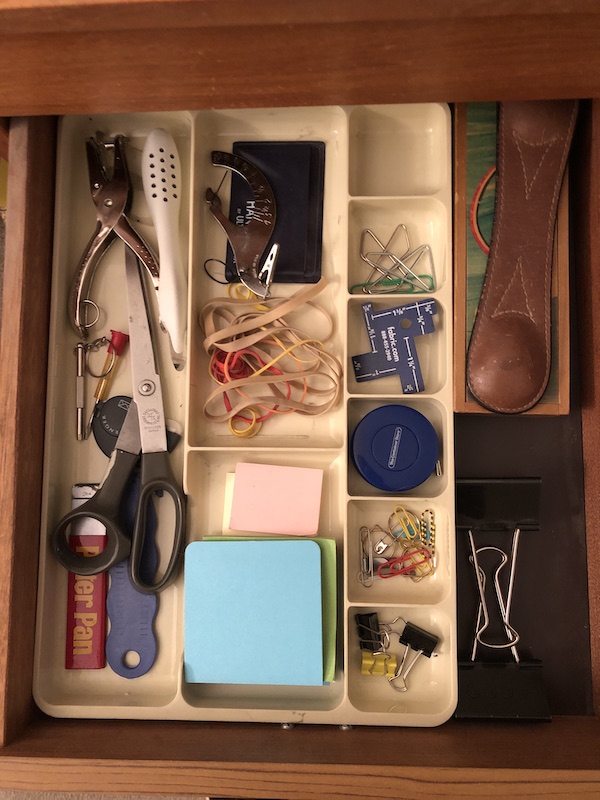 I hope this series inspires you to take a little time out to declutter and organize a tiny corner of your space. Do it a few more times and you can truly make life a little easier—and more beautiful.
Tagged with: 15 minutes, clutter, decluttering, desk, office supplies, organizing, tiny projects