The phrases that make me cringe and smile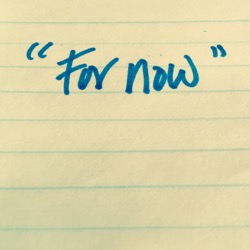 When I'm working with a client, a few phrases make me cringe when I hear them come out of the client's mouth. And a few make my heart sing.
I think my least favorite phrase is:
"For now."
As in, "I'll keep that for now." To me, saying "for now" indicates that the client isn't committed to keeping something. And if we're dealing with a lot of clutter, hanging on to items that don't deserve a commitment is counterproductive (to say the least).
Whenever I hear "for now," I push back. I ask the client when s/he will know it's time to let the item go. Or I ask, "What would it feel like to let that go now?" Or I just pause and look at them calmly, hoping they'll realize that keeping something for now might not be in their best interest.
I also dislike hearing a client give these three (very common) reasons for keeping an item:
I paid a lot for it
It was a gift
I might need it some day
(Keep an eye out for a series I'll write soon countering each of those reasons.)
There are a couple of phrases I hear that make me smile. Topping that list is:
"I've been looking for that!"
I probably hear that at least once a session and it always feels so great. I know how thrilled I am when I find something I've been looking for in my home and I think clients have usually been looking longer and feeling less hopeful they'll ever find it.
I also love hearing the ubiquitous, "This feels so great!" And "I feel lighter!"
Helping someone lighten their load by decluttering is such a rewarding way to make a living. If I never heard a client utter "for now" again, I'd be thrilled. That's not going to happen, of course. But once we get past the "for now" part of the session to the "this feels great!" part, I know we're on the road to making a huge difference in the client's life.
Tagged with: clutter clearing, declutter, decluttering