Tiny projects challenge: Day 1
I decided to kick off my five tiny-project challenges this week with my scanner stand. It's a repurposed printer stand (it's got to be 20 years old) that I use for my ScanSnap S1500M sheetfed scanner and my ScanSnap SV600 contactless scanner. It had become a bit of a dumping ground.
Here's the before shot: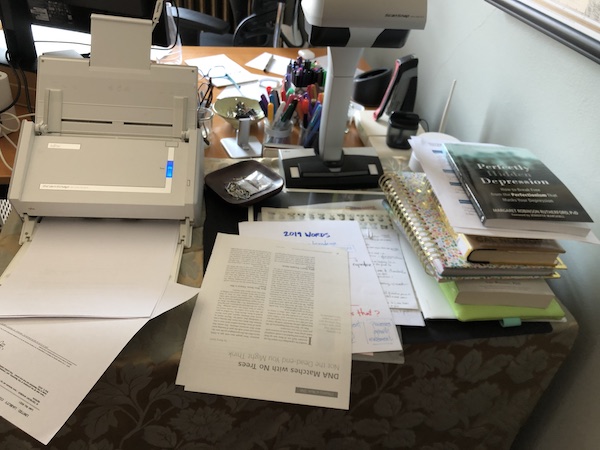 Fifteen minutes later (woot!) here's the after shot: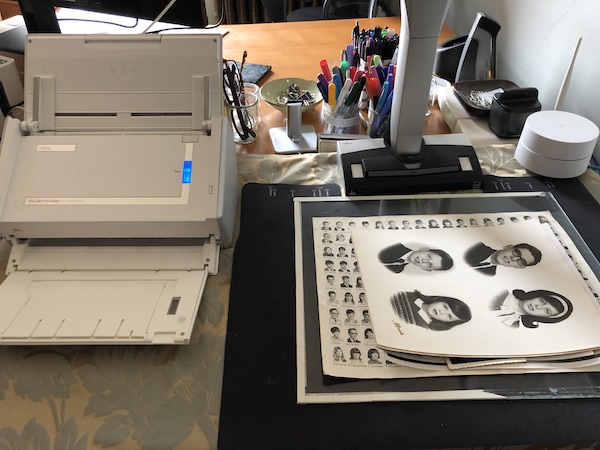 All this took was a little focused attention. In those 15 minutes, I:
scanned, then discarded, three documents
filed two documents
moved books to a bookshelf
moved the 23andme

DNA

test to my desk to consider actually doing
put the old photos my husband asked me to scan front and center so I'll actually scan them
put my little dish of push pins where it belongs
That was 15 minutes well spent. I had completely forgotten about those photos and now will be able to scan soon. The scanner stand is the first thing I see when I walk in my office and I also see it when I'm sitting at my desk. So it feels great to have some visual peace!
Tagged with: 15 minutes, organizing, tiny projects