Tiny projects challenge: Day 2
Today I tackled two desktop file bins of paper that at one time were Action papers but that had languished due to inattention. It wasn't a whole lot of paper, but these two bins were cluttering up my office—and my psyche. (To be honest, these bins were much fuller about six weeks ago, but they were among the first things I dealt with at the beginning of the stay-at-home order, so today's project focused on those items I hadn't dealt with over the last six weeks, as well as some papers added during that time.)
The larger bin had been hanging out on top of the shredder (making the shredder less accessible) and the other was on the radiator directly behind my desk. I put the two together for this picture.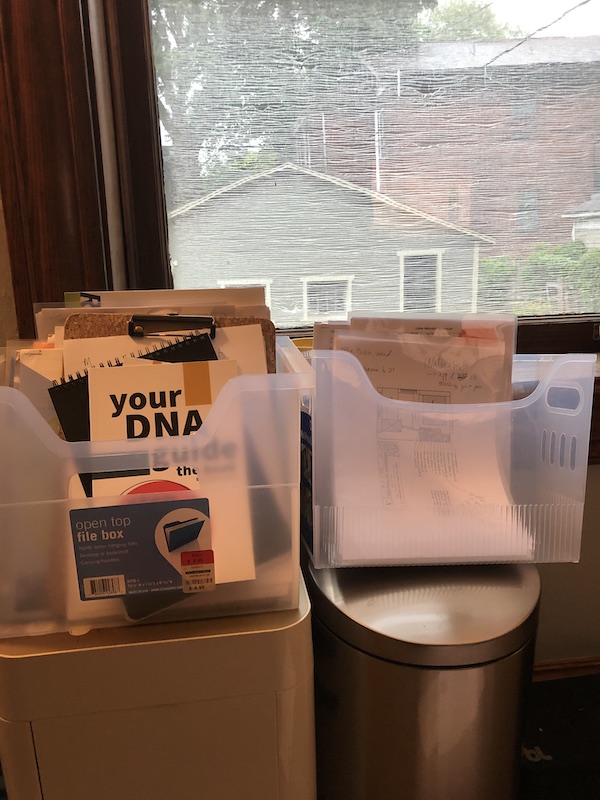 It took me twenty minutes this time, but when I finished, I whittled the papers down to one smaller bin. (It's small Multi-Purpose bin from The Container Store.)
Here's a picture of what's left: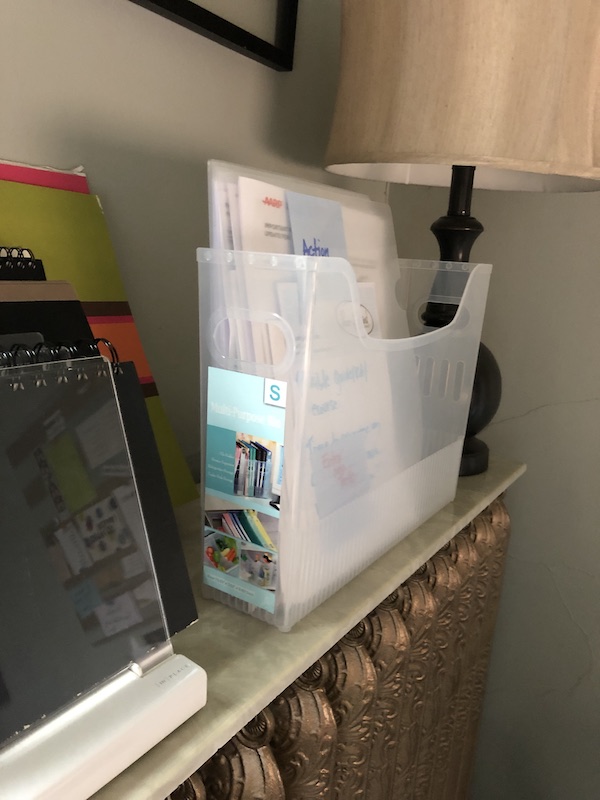 In those twenty minutes of focused attention, I discarded some papers after deciding I didn't want to deal with a project anymore. I put some papers together and moved them to a closet. I filed a few. I shredded a bunch. I moved the book to a bookshelf. What's left is a fairly small Action file with clearly defined actions, as well as a few current files I wanted to keep close at hand. (I like to group papers into clear plastic file jackets and use a sticky note to label them.)
Look for another post tomorrow with another tiny project!
Tagged with: 15 minutes, organizing, tiny projects