True independence
Here in the United States, it's Independence Day. That got me thinking about what independence means to me.
A few years ago I created a little graphic to declare what I think brings true freedom.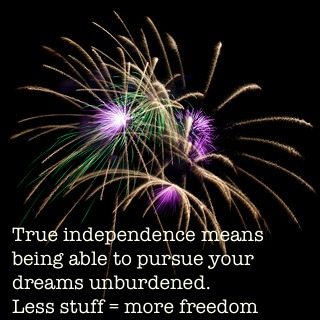 I've been helping people gain that independence for thirteen years. The longer I do this work, the more sure I am that we're all better off when we surround ourselves with less.
Photo by Paul Poli via Flickr.
Tagged with: freedom, worth repeating