Expert clothing advice for women of a certain age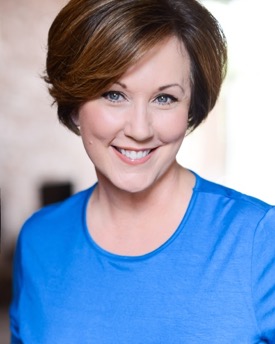 Geralin Thomas
As I posted last week, I had a lovely time creating a capsule wardrobe with my friend and wardrobe advisor, Geralin Thomas. Geralin has been helping me with my clothing for eight years and I am so grateful for her expert advice.
In 2007, I was 45 and now I'm 53. In that time, my body has changed somewhat, with a little more padding in the hips than used to be there. That, plus the fact I'm now in my fifties, has changed Geralin's advice for me a bit.
Last week, she gave me five bits of clothing-selection advice (and permission to share) that is specific to me, but applies to many fifty-something women. (The last one is specific to narrow-on-the top, wider-on-the-bottom women like me.)
Colors matter. They help simplify the shopping process by ruling some colors out.
Some colors are so much more flattering than others. Try to shop for colors that match your hair and eye colors and complexion.
Smaller lapels are less trendy and more classic and therefore have more staying power.
Thin knits are not so great on many of us as we're getting older and losing muscle tone, gaining lumps and bumps. Instead, look for thicker knits; ponte knits are especially nice if you're trying to "glam-oflauge" areas like thighs, bottom, or back-bulge.
Longer cardigans are not figure friendly for me. Instead, a little structure in a sweater or a jacket helps bring balance.
Geralin always looks amazing and I am delighted that she is so willing to share her wardrobe wisdom. Thank you, Geralin!
Tagged with: geralin thomas, mindful shopping, shopping, wardrobe