Figuring out what to watch on TV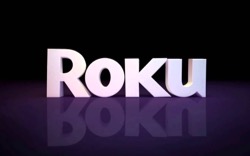 I've learned over the years how easily overwhelmed I am when I have too many choices. I blogged a few years ago about how I prefer buying Apple computers because they limit your choices. I know that one of the reasons I love my tiny wardrobe is that I don't have to choose from a lot of options when I get dressed.
My most recent struggle with too many choices is television. I love TV and usually watch some TV while I knit or color in the evening. But I find myself yearning for my childhood days when I had a choice of about four things to watch. I cut the cord on cable five years ago but now there's more to watch than ever before.
With all the choices available to me on Hulu, Netflix, Amazon Prime, plus various other channels on my Roku, I can't settle on anything! And it's making me a little crazy. Last night I found myself killing an hour watching a new game show for heaven's sake (The Wall, not worth my time)!
For some reason I'm turning TV watching, which I do to relax, into a source of stress. That's ridiculous. I think I have to do something to narrow down the options, so I'm not stressed out by deciding what to watch. Here's what I think I'll do:
Pick two shows (a comedy and a drama/action show) with the intention of watching each in its entirety, because I love doing that. I'm selecting two so I can choose depending on my mood.
Give the shows on the current lineup at least three episodes each before abandoning.
Keep a list in Evernote of shows I've tried watching, shows I'd like to check out, and shows I've seen before that I'd consider streaming again.
I just found this Rolling Stone article on the 100 best TV shows of all time. I've seen many of them (and would rewatch some) and it reminds me of some renowned shows that I've been meaning to watch. I think it will help me create a few lists to narrow things down so can get past this frustration.
How about you? How do you handle deciding what to watch on TV? Also, do you have any shows you think I should add to my short list?
Tagged with: decisions, television