I'm in Secrets of Getting Organized magazine!
I am thrilled to be a part of the new (early spring 2018) issue of Secrets of Getting Organized magazine from Better Homes & Gardens Special Interest Publications!
This beautiful magazine is chock full of really great organizing ideas (and beautiful photographs—it's truly organizing eye candy). I was one of a dozen professional organizers from around the country who were interviewed for the magazine, and I'm quoted in three of the articles (Stop Paper Pileups, Goal: Conquer Media Room Clutter, and a kitchen-organizing article called In the Zone). The 96-page magazine is free of ads and full of great advice. I encourage you to pick up a copy wherever you buy magazines. It will remain on the newsstands until March 25.
Here's the cover. Isn't it lovely?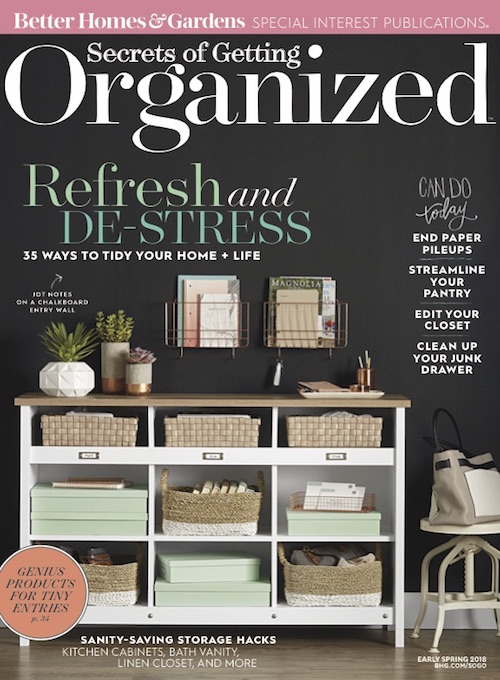 Tagged with: magazines, media, secrets of getting organized