I'm in the latest issue of Secrets of Getting Organized magazine!
I am so grateful to be consulted regularly by the editors of Secrets of Getting Organized magazine from Better Homes & Gardens Special Interest Publications. The new issue (early spring 2020) has just hit the newsstands.
This beautiful magazine is chock full of really great organizing ideas (and beautiful photographs—it's truly organizing eye candy). The 96-page magazine is free of ads and full of great advice. I encourage you to pick up a copy wherever you buy magazines. It will remain on the newsstands until March 20.
I was one of a dozen professional organizers from around the country who were interviewed for the magazine, and one of five organizers who offer tips in an article called Get Organized Before You Move. If you have a move on the horizon, you might find it helpful!
Here's the cover, so you can spot it easily. I feel so fortunate to be included!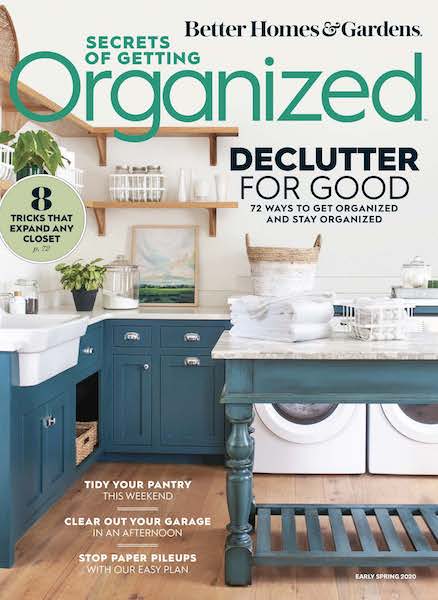 Tagged with: magazines, media, secrets of getting organized