Secrets of Getting Organized magazine - early spring 2019
Once again, I am thrilled to be a part of the new (early spring 2019) issue of Secrets of Getting Organized magazine from Better Homes & Gardens Special Interest Publications! I was also quoted in the early spring 2018 edition, if this sounds familiar.
I don't read magazines much, but I really enjoy this one. It's beautiful, with lots of great organizing ideas and inspiring photos. I was one of a dozen or so professional organizers from around the country who were interviewed for the magazine, and I'm quoted in three articles: Sanity Savers: Preparing for an Emergency, Quick & Easy Solutions: Get Out the Door on Time, and a laundry-room article called Room Tour: Utility Players. The 96-page magazine is free of ads and full of great advice. I encourage you to pick up a copy wherever you buy magazines.
Here's the cover so you can easily spot it on the newsstand.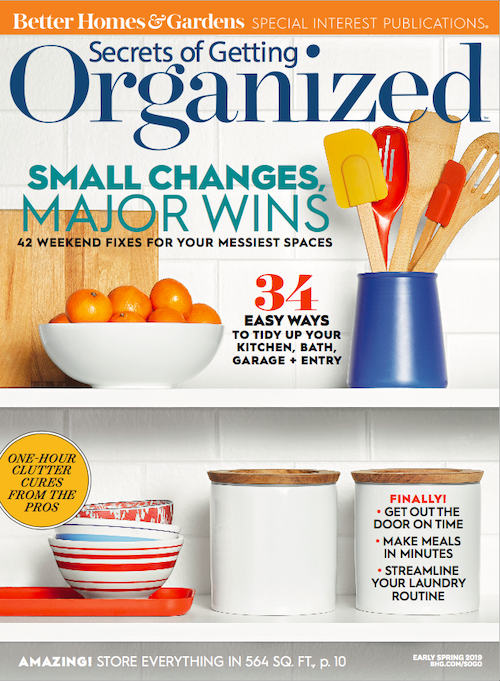 I should mention that my picture and bio were inadvertently left out of the Meet the Pros section in the back of the magazine. But I'm still in the articles mentioned above!
Tagged with: magazines, media, secrets of getting organized