The Happiness Project Mini Posters Coloring Book: Pure joy
I love Gretchen Rubin, author of The Happiness Project. She's a fantastic communicator with amazing ideas. I've heard her speak and I love the positivity of her message.
When I learned that she was creating a coloring book, The Happiness Project Mini Posters: A Coloring Book rushed to pre-order on Amazon. Then I forgot about it. What a joy it was to receive it in the mail last week!
This is no ordinary coloring book. She has created 20 mini-posters, each hand lettered with a great, positive quotation (most from Gretchen, some from others). Each sheet is small (7 × 9 inches) and printed on sturdy art board that is easy to pull out of the book. They really are suitable for framing. The level of detail in the coloring is exactly what I like.
Really, it's this adult colorer's dream come true.
Here are my first two colored sheets. (I used Faber-Castel Pitt Artist Brush Pens.) I can't wait to do more!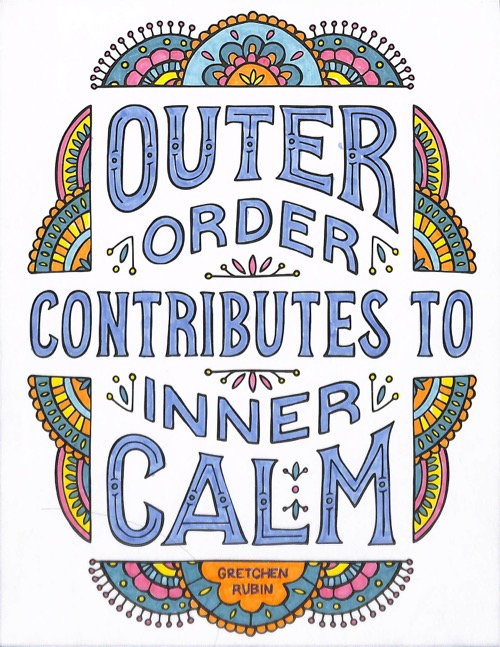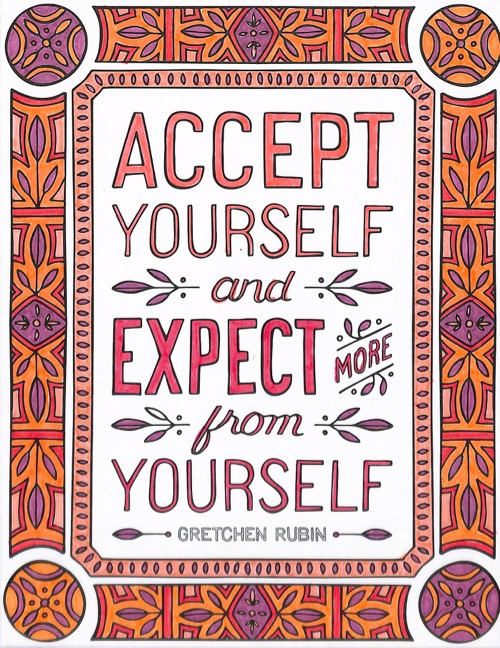 I think I'm going to do this one next. I think I'll use Sharpies: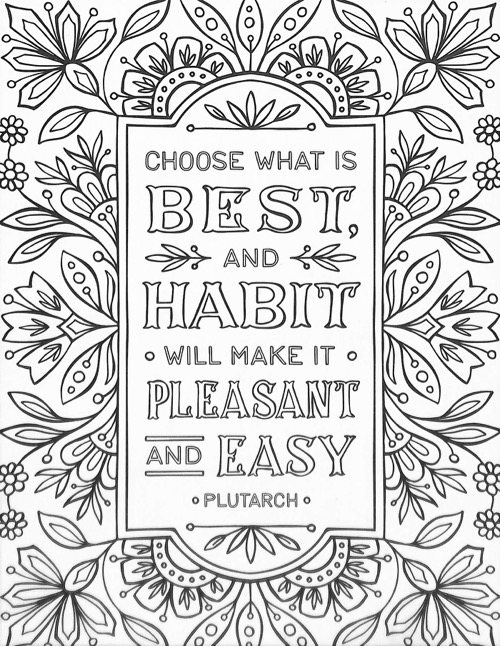 If you like coloring, I strongly urge you to check it out!
Tagged with: coloring, crafts, gretchen rubin, relaxation, self care