NAPO has a new name!
If you've read my blog or website before, you've seen me write about NAPO, the National Association of Professional Organizers. This educational organization has been a huge part of my life and business since I started Peace of Mind Organizing® in 2005.
In 2017, NAPO members voted to change the association's Doing Business As name. The new name is National Association of Productivity & Organizing Professionals. (The website remains the same, NAPO.net.) A new logo to go with the new name was revealed just a week ago. Here it is: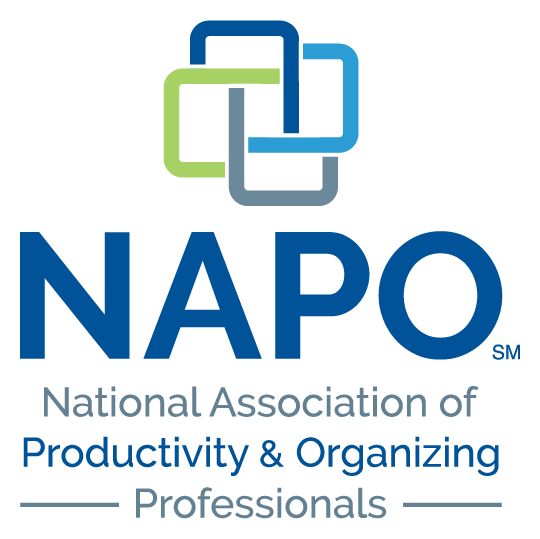 I think it's lovely!
NAPO's acronym will not change. The new name reflects that professional organizers help people more with stuff; we help with their productivity, at work and at home, as well.
It's going to take me little while to update everything on my website and even longer, perhaps, to say the correct name when I'm talking. I'm very glad NAPO will remain NAPO!
Tagged with: napo