I'm (finally) on the Pinterest bandwagon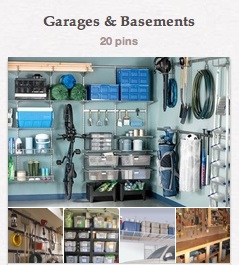 I have to admit, I've been a little slow to the game with Pinterest, the online pinboard social media site that's swept the nation. Lots of my friends have been loving it for years, but in the past, I'd go to the site and scratch my head trying to figure out how it could be useful to me.
I recognize that it might have social-media value, in terms of upping my visibility on the internet or drawing people to my website. I even have a Pin something on Pinterest square on my Bingo board . (That made my friend, Aby, an expert-level Pinterest user, laugh.)
This year, I finally get it. In the past month, I've been using Pinterest for three different projects, and I've been benefitting from a friend using it:
I helped a client find solutions for adding a shower to her claw-footed tub and Pinterest was the perfect way to gather ideas. Once I settled on a kit to order, I had the webpage for that particular product instantly available.
In addition, my friend Geralin Thomas, who does wardrobe consulting, has created a pinboard just for me. She adds outfits she thinks would look good on me. I can just pull it up on my phone when I'm shopping. It's heaven!
Now that I've gotten over whatever barrier was making me resist Pinterest, the possibilities are opening up. I can see using it to:
Find client-specific organizing solutions online and share it with the client
Replace bookmarks for many websites
Share something from my blog
Gather knitting project ideas
Keep track of book recommendations
Plan a vacation
If you're on Pinterest, my name there is simply Janine Adams. Feel free to follow my boards!
Tagged with: aby garvey, geralin thomas, jennifer hofmann, pinterest