New Secrets of Getting Organized magazine
I was delighted to receive in the mail over the weekend the Summer 2019 issue of Secrets of Getting Organized magazine from Better Homes and Gardens Special Interest Publications. I was a bit puzzled because I didn't remember doing an email interview recently, but my memory isn't the greatest.
So I opened to the back, saw my picture in the list of contributors, and thumbed through to see what I was quoted about. It seemed very familiar and one of the articles I remembered from a couple of years ago. Very mysterious. And then I took a closer look at the cover. There, down by the bar code, it says, "Back by Popular Demand: Second Printing of Secrets of Getting Organized Early Spring 2018."
Mystery solved.
Here's the cover, along with a couple other Janine-related snaps. (I always get a thrill when I see myself included on the contributors' page!) I'm quoted in three of the articles (Stop Paper Pileups, Goal: Conquer Media Room Clutter, and a kitchen-organizing article called In the Zone).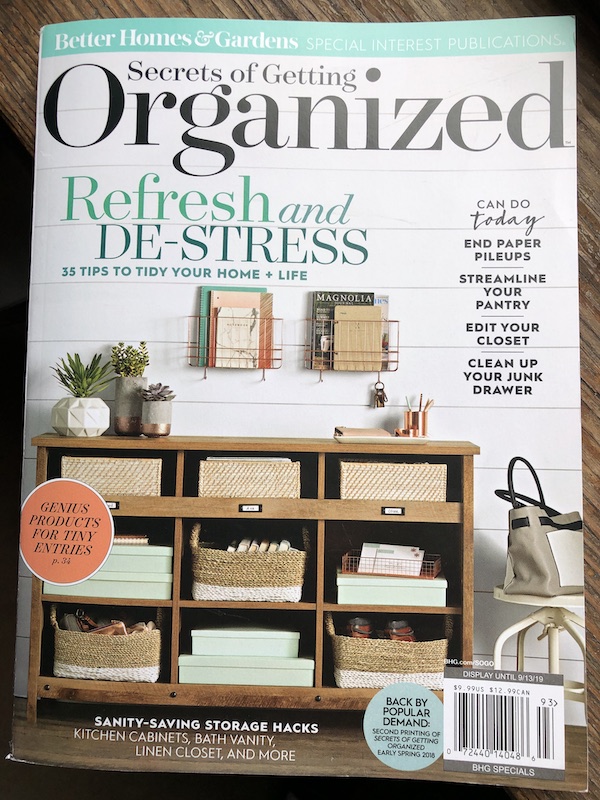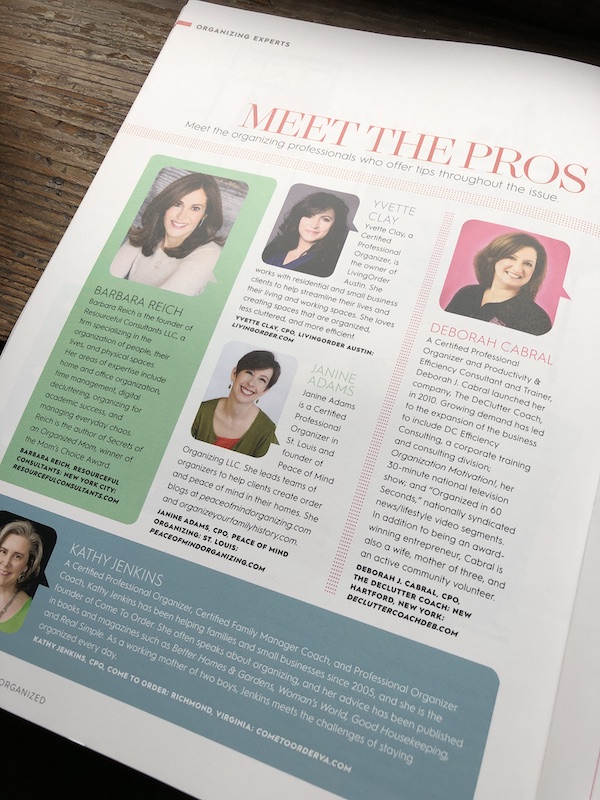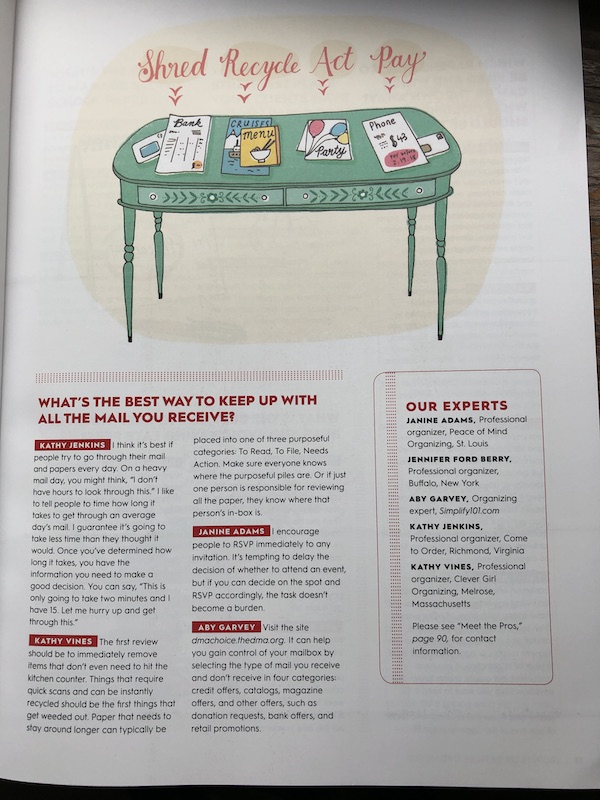 It's a particularly good issue, which I urge you to take a look at, if you have the opportunity. You can order it online at the link above, or look for it in newsstands and book stores nationwide. While the interior is identical, the cover of the Summer 2019 issue is different from the Spring 2018 cover (which you can see in the post I wrote about it at the time). I wouldn't want you to inadvertently buy it if you already have it!
I love these magazines. They're free of advertising and just plain eye candy. And, because the editors reach out to professional organizers for the ideas and tips in the stories, the content is terrific!
Tagged with: magazines, media, secrets of getting organized