Fall asleep to music with your iPhone
I'm on my third iPhone and have loved it wholeheartedly since day one. I like to think I know a lot about its features, but I just learned something new that I thought I'd share.
Did you know that you can set your timer to stop the music you're playing when the timer goes off? That means that if you like to fall asleep to music (or spoken word, I suppose), you can have the phone turn off the music automatically. Set a timer for an appropriate amount of time, set the sound for "When Timer Ends" to "Stop Playing" (all the way down at the bottom of the list of chime tones) and the music will stop after the designated amount of time, perhaps after you've fallen asleep.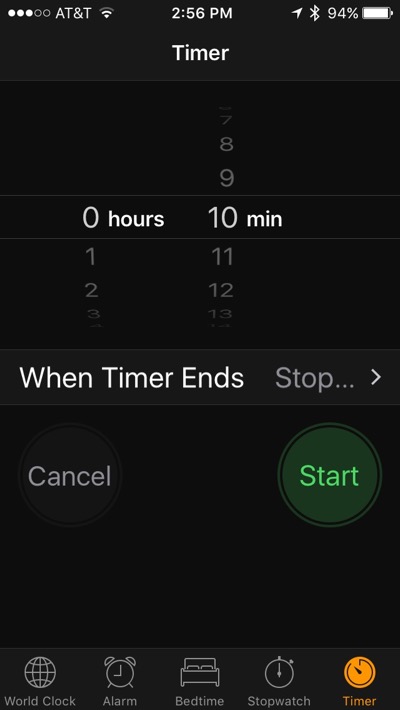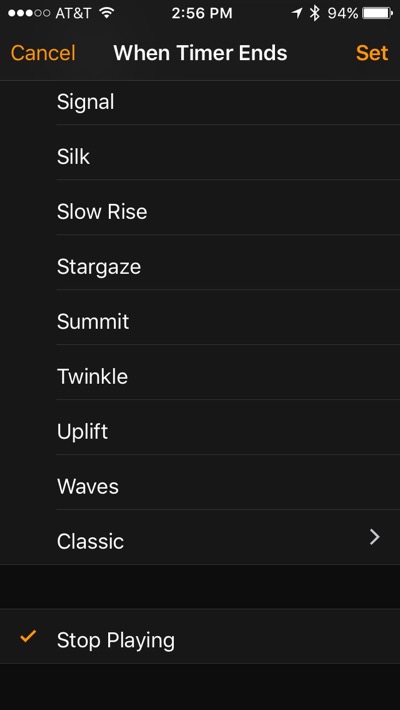 I also use it just as an alternative to a chime when I am listening to music while doing chores. When the time is up, the music stops.
I'm sure there are a bazillion other features of my beloved iPhone that I don't know about. Do you have any favorites you'd like to share?
Tagged with: iphone